Have you ever wondered, "what does as is mean in real estate?" Of course it's easy to infer that it means the house is sold in its current condition. But, what about the transaction process? Many people wonder how negotiations work, whether the property goes through a closing timeline, and more.
While "as is" properties can avoid the back-and-forth of negotiations and contingencies seen in a traditional transaction, the process is not as simple as signing on the dotted line. "As is" properties can represent a number of benefits for buyers and sellers alike — keeping reading to learn the ropes to working with these properties.
What Does "As Is" Mean In Real Estate?
"As is" in real estate means the property is being sold in its existing condition, with zero responsibility on the seller to repair the property beforehand. With "as is" in real estate, buyers will also not receive any credits from the sellers, even if improvements are necessary. "As is" properties are rarely in perfect condition and often require significant repairs. However, they can also represent a lucrative opportunity for real estate investors.
---
[ Thinking about investing in real estate?
Register to attend a FREE online real estate class
and learn how to get started investing in real estate. ]
---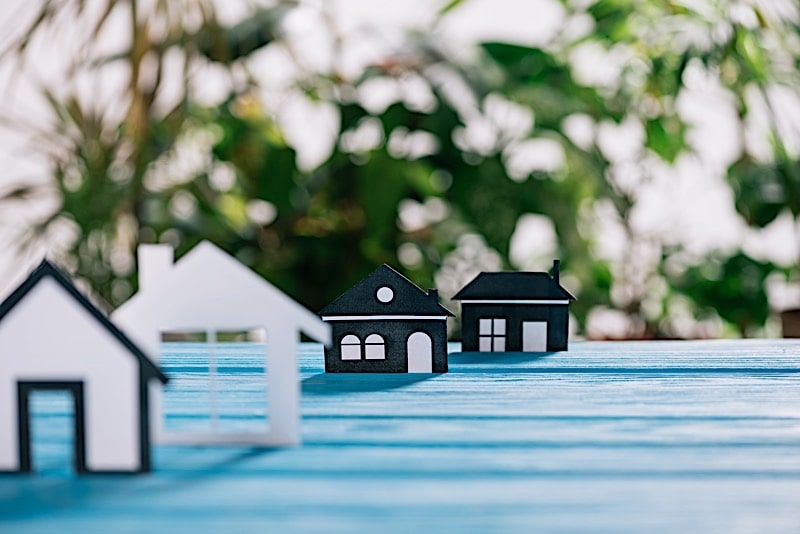 What Does "As Is" Real Estate Mean To Sellers?
Selling a home "as is" may sound like a promising opportunity, but the process is actually more intricate than you might think. It is a common misconception that if sellers add "as is" to a listing, they will not have to participate in closing.
This is not the case.
Even "as is" properties go through a closing process where the sellers are required to participate. Sellers must also disclose if they are aware of any problems with the house, as they are not allowed to misrepresent the property. This can make these properties more difficult to market, though there are buyers who may be interested.
What this means, is selling property "as is" may not be as simple as signing on the dotted line after an offer is made, though there are some benefits involved that sellers should be aware of. For example, while sellers must disclose any known problems with they property, they are not required to fix the issues if they are able to find buyers who want to go through with the sale.
Sellers who are looking to simply get a property off their hands may find this particularly attractive, as there will be no projects to complete before closing.
What Does "As Is" Real Estate Mean To Buyers?
Buyers often interpret "as is" properties as severely damaged or far from move-in ready; however, they should not rule these homes out completely.
It may be true that "as is" homes require significant repairs or upgrades, but also, they are often sold for a lower price. This means savvy buyers have the potential to secure a great deal on a home that they may have otherwise not been able to afford.
The key to buying an "as is" property is to understand that sellers are still subject to a home inspection. This can act as a safeguard against any repairs buyers may not be equipped to deal with—providing an opportunity to back out of the deal if the property becomes more costly than expected.
In short, buyers should be prepared to make a few significant fixes, but they should never move forward with a deal that doesn't make financial sense.
Pros Of Buying "As Is"
Perhaps the most attractive benefit of buying an "as is" home is the chance to secure a lower price.
"As is" properties are often listed at highly competitive prices, and sellers may even be willing to take a lower priced offer than that! Real estate investors in particular may find this appealing as they can secure good deals properties to rehab.
That being said, another benefit of buying "as is" properties is the potential land value. If the lot is in a good area — even if it isn't in great condition — it may make a good candidate for either a fix and flip or new construction project.
Cons Of Buying "As Is"
Though there are several benefits of buying an "as is" property, buyers should be careful to consider the potential cons. Most notably, "as is" homes can come with a few surprises. For one, there is no guarantee that all issues with the property will be disclosed. After all, it is entirely possible for there to be problems that even the seller is unaware of. For buyers, this could mean costly repairs and time consuming work. The best way to avoid this issue is to hire a professional home inspector to sign off on the property before purchasing.
Tips For Buying A Home "As Is"
Luckily, there are several things buyers can do to protect themselves from a bad deal if they are interested in an "as is" home.
The best place to start is by familiarizing yourself with the most common issues that must be disclosed about a property. Many states have requirements in place that legally require real estate agents and sellers to mention specific problems. These include termite damage, significant noise levels and major plumbing issues.
If you do find an "as is" home you are interested in buying, get a thorough home inspection to protect yourself from unwanted surprises. An inspection will confirm any existing issues and reveal anything the sellers were not aware of. If the inspection reveals problems that are worse than anticipated, for example foundational problems or a mold infestation, you can still walk away from the deal.
Before you submit a final offer on an "as is" property, carefully weigh the potential costs of renovations and upgrades. It may sound obvious, but it is crucial to anticipate how these costs will impact your monthly finances. Buying a house is a big investment on its own, but buying an "as is" property comes with the added responsibility of renovations.
What Does "As Is" Mean In Real Estate Contracts?
When you see "as is" in a real estate contract, it is simply the seller stating they do not want to be held responsible for any contingencies. A real estate contingency is essentially a condition applied to a real estate deal that must be completed before the property is sold. By writing that the property is being sold "as is", sellers are attempting to prevent buyers from adding any additional requests to the sale, whether they are repairs or credits.
Buyers should understand that even when a property is being sold "as is" there is still an opportunity to add an inspection contingency to the contract. As previously mentioned, requiring a home inspection allows you to back out of the deal in the event any additional problems are uncovered.
Despite the "as is" phrasing, if a home requires more repairs than anticipated, buyers can still attempt to negotiate a lower sale price. While your counter offer may not be accepted, the option is available.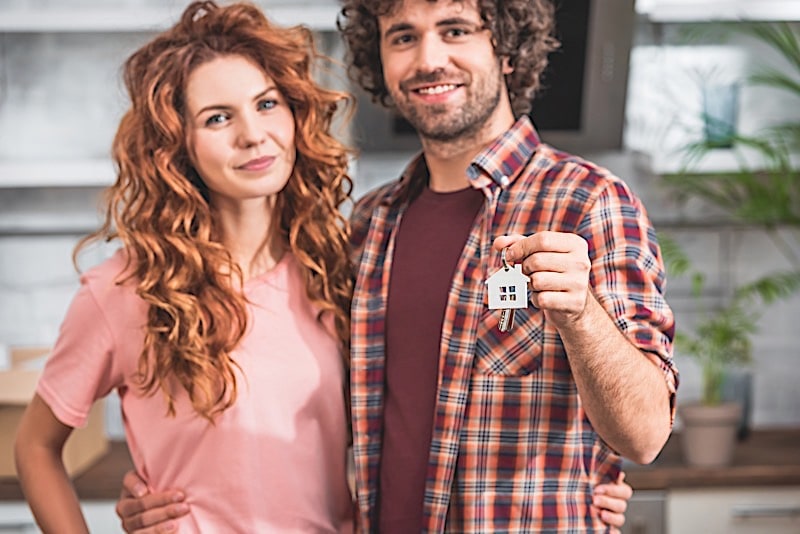 The Truth About "As Is" Real Estate
"As is" real estate is not always going to be the right strategy for every investor. Even the most experienced real estate investors can be blindsided by a structural problem on an "as is" home. The truth is, with any piece of real estate, you will not know you are making a sound decision until you have all of the information.
The best thing you can do upon finding an "as is" property is to approach the situation with caution. Get an inspection, estimate renovation costs, and then go from there.
While you will have to pay for the inspection, it can save you from getting into a potentially harmful deal. You may not be inclined to actively search for "as is" real estate, but be open to the opportunity if it ever arises. With the right tools, you may just find yourself at the hands of a great deal.
Is An "As Is" Property Sale Right For You?
An "as is" property sale is right for you if you have the capital necessary to hire an inspector and appraiser, complete renovations, and ultimately hold the property while re-selling. Of course, it will be impossible to know these things from arms length. To really determine if an "as is" property sale is right for you, you need to take a closer look at the house. As mentioned above, this means working with an inspector you trust and estimating the true cost of repairs.
If you are considering an "as is" property as your primary residence, ask yourself if the location will be habitable while you make repairs. Are there working bathrooms? What about the kitchen? While many people dream of fixing up a house to their liking, this process takes time and money. Always, always, always do you research when buying an "as is" property especially if you plan to live there during all or part of the renovations.
Summary
When asking, "what does as is mean in real estate" the answer is complicated. For sellers, "as is" properties represent the chance to quickly sell an unwanted property. Buyers, on the other hand, may look at "as is" properties as an opportunity to secure a lucrative real estate deal.
No matter which end of the transaction you are on, weigh each of the pros and cons before buying or selling "as is" real estate.
---
Ready to start taking advantage of the current opportunities in the real estate market?
Click the banner below to take a 90-minute online training class and get started learning how to invest in today's real estate market!