While each individual investor may have their own agenda when it comes to a particular exit strategy, the returns provided by an investment are of the utmost importance. For all intents and purposes, the ROI is the motivation behind any investor. After all, money means security. Who wouldn't want to maximize their ROI? Having said that, private lending is perhaps one of the best ways to increase returns. Private mortgage lending has typically provided an annual return of 8-10%, based on the historical interest rates charged to borrowers.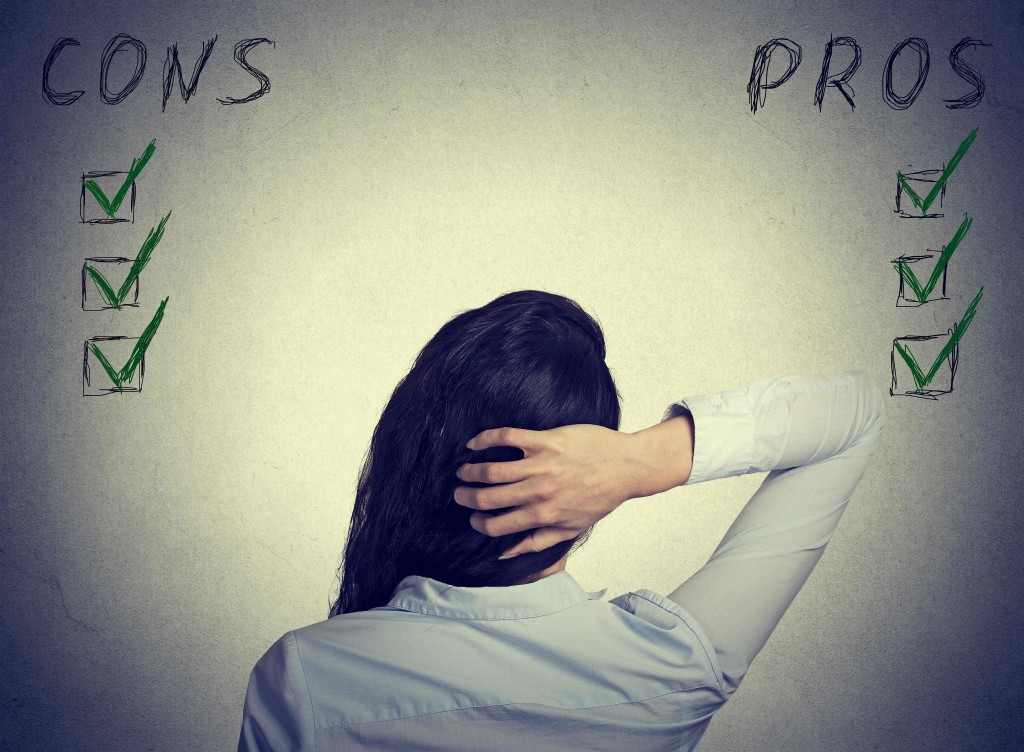 The Pros of Private Lending
Assuming you have decided to pursue becoming a private money lender, it is important to familiarize yourself with the benefits it provides borrowers. However, it is equally important to know the drawbacks as well. As with any new business venture, you will face both positive and negative circumstances. The decision of whether or not to proceed with this moneymaking strategy lies in the balance. Do the pros outweigh the cons for you? The following illustrates some of the biggest pros involved in private investing:
The Pros:
Reliable Cash Flow: While there are no guarantees, private money lenders can typically expect an annual return somewhere between 8% and 10%. Depending on the loan structure, there may be other ways in which profits are realized, like interest.
Capital Preservation: In loaning your own money, your investment will be secured by a first position "priority" lean on the property in question. Additionally, the loan-to-value (LTV) ratios are typically 60-70%, allowing the invested capital to be preserved in the event of foreclosure. Structured correctly, and your investments is very safe.
Diversification: As a private money lender, you are encouraged to diversify your portfolio.
Minimal Volatility: Loans are typically short in their length (usually nor more than 12 months).
Passive: Private money lenders earn relatively passive income, in that their money is working on their behalf. The return on investment is not correlated to the amount of time they put in.
Private Lenders: The First 3 Steps To Get Started
Whether you are interested in having your money work for you now or in the future, understanding what it takes to get started is a critical step. Having said that, it is imperative to equip yourself with the right tools should you decide to become a private money lender. Before you make the transition from borrower to lender, be sure to familiarize yourself with the following:
Make Sure You Qualify: Prior to becoming a private money lender, you must become seasoned. Essentially, you should be actively investing and using the systems that are offered to you. Moreover, if you have already rehabbed, wholesaled or turned profits with some relative degree of success; then there is a good chance you are ready to make money with the money you have already accumulated. You really can't know where you are going until you are familiar with where you have been. Provided you meet the qualifications, you will also need to make sure that you can actually afford becoming a private money lender. In other words; can you manage your monthly expenses while simultaneously working as a private money lender? If your answer is yes, becoming a private money lender may be right up your alley.
Pick An Angle: As a private money lender, there are multiple routs to consider. However, your choices will be entirely dependent on the amount of funding you have available, how long you want your money tied up, and the time you have to dedicate to a particular opportunity. In order to better understand the directions you can take, consider the following criteria:
Residential vs. Commercial
Short Term vs. Long Term
Direct vs. Passive
Each of these options will become available to you as a private money lender. It is up to you to choose the path you want to take.
Speak With A Professional:
Those set on becoming a private money lender should seek council with a professional that has already done it. Moreover, speaking with someone that has already done what you want to do can lead to some valuable in sight. However, if you choose to lend directly, you should speak with your personal team of professionals. This includes your Escrow Company, Title Company, attorney, and anyone else who may be of a concern.
It is an even better idea to speak with a team of people who have been private lending for a while. While you may want to try direct lending, finding a private lending company with a good track record is a very good place to start. Remember, investing with a pool of people is one of the safest ways to go.
For More Information on private lending…
Before you continue reading, go back to Part 1 of our series: A Guide For Private Money Lenders, to understand the basics of what it means to become a private money lender.  If you have realized success in the real estate thus far, it may be time to invest your hard earned money into another facet of the industry.  Learn the anatomy of a private loan, how to identify the most qualified borrowers, and what paperwork and legal documentation you can expect.  If you are unfamiliar with these concepts, Part 1 will give you all the details you need to know.
If you skipped our breakdown of the fundamentals of a private money loan, read Part 2 of our series: A Guide For Private Money Lenders: Breaking Down A Private Money Loan, It will teach you how to understand what it means to be the lender – do you have enough saved capital? Do you have sufficient experience – along with how to determine the viability of each individual deal.  You will also become acquainted with all of the necessary documentation and legal paperwork.  The long established one-page note and two-page deed of trust is no longer enough for today's securities.  Get up to date on the latest processes by reading Part 2.  
If you've enjoyed our series thus far, continue on to Part 4: A Guide For Private Money Lenders: Private Vs. Hard Money.  Part 4 will break down the pros and cons of both private and hard money lenders to help you determine which option would be best for you and your deal.  Consider private lending if you know someone with a little extra cash they are looking to invest.  Private lenders tend to work closely with you throughout a deal because your success will benefit them as much as it does you. Opt for a hard money lender if you prefer a more organized, institutional lending system.
If you've had success attracting private lenders, share your advice below: