If you're looking into saving for retirement, you might be wondering what a Roth IRA is and which ones might be the best for you. Roth IRAs offer all kinds of benefits to retirement savers that are worth looking into.
You have to pay taxes on the money while it's coming in, but you can withdraw all contributions and earnings tax-free when needed. This means you can take advantage of tax-advantaged accounts and allow the money to gain interest while also not paying taxes on the withdrawals.
Here are the 10 best Roth IRA accounts and the features that they offer.
1. Charles Schwab
Charles Schwab is one of the most well-known companies for IRA accounts. Many people use Charles Schwab for bank accounts and investment accounts as well. They also offer resources and education training if you are a new investor to help you learn the ropes. Charles Schwab is well known for all its services, especially its Roth IRA.
There are no fees for ETF trades and stocks. Mutual fund investors can also find many different options since there are over 4,000 no transaction fees and no loan funds. They also allow you to open an account with no minimum.
The account also offers mobile trading along with its more basic platform, depending on what you're looking for. The main trading platform is StreetSmart Edge but more advanced investors can use other ones, including Market Edge, Morningstar, and Credit Suisse.
---
[ Thinking about investing in real estate?
Register to attend a FREE online real estate class
and learn how to get started investing in real estate. ]
---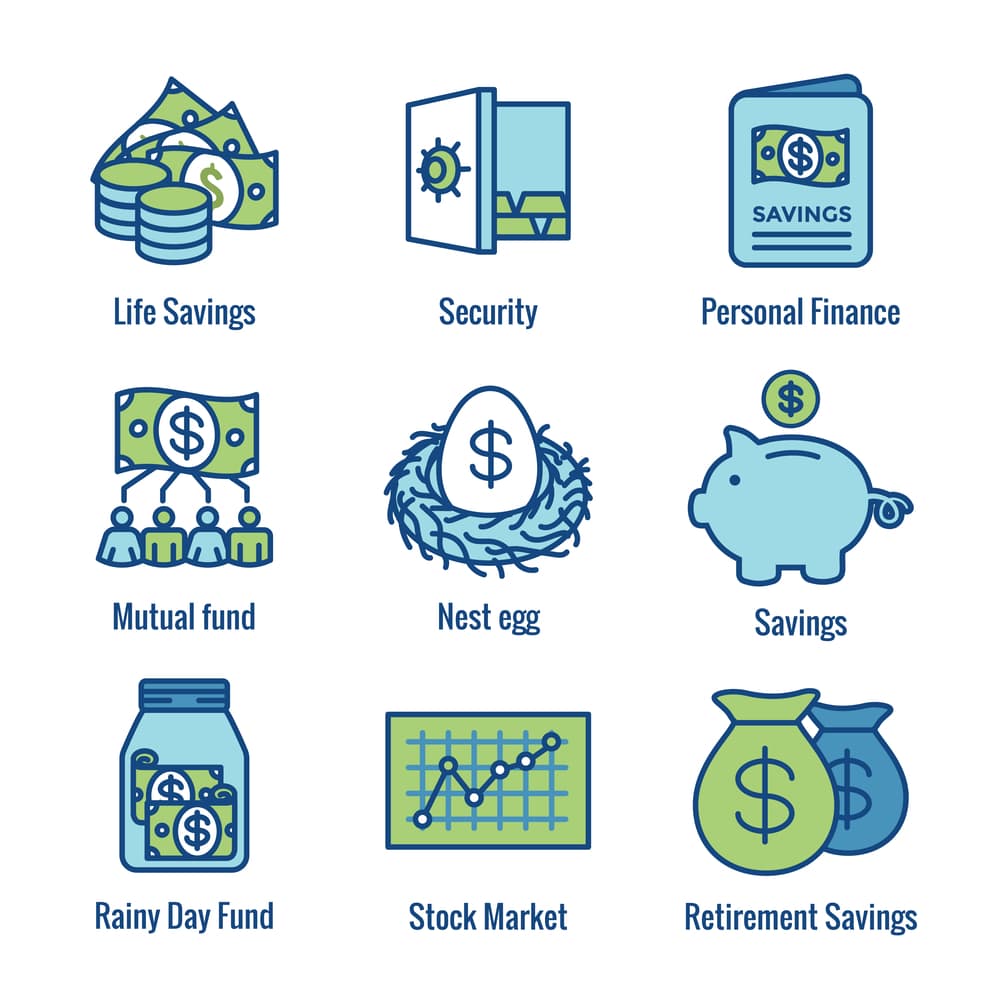 2. Fidelity
Fidelity is another great option for a Roth IRA account. All your assets can grow tax-free in IRA accounts. There is an income limit though and you need to be 18 or older to open an account.
Some of the best parts about a Roth IRA account with Fidelity are no annual maintenance fees or transaction fees when trading most Fidelity mutual funds. Roth IRA accounts with Fidelity are also not subject to minimum required distributions in retirement.
There is also a $0 commission for online ETFs, option trades, and US stock. If you enroll in the automatic contributions option, Fidelity will waive mutual fund minimums in most cases. They also have a number of different ways to make contributions to the account.
Just like with any account you open with Fidelity, the Roth IRA has many different advantages, including Fidelity and non-Fidelity funds, FDIC-insured CDs, stocks, bonds, and ETFs. They also provide a number of different tools to make sure you can track and analyze investment performance.
3. Wealthfront
Wealthfront is a popular independent Robo-advisor, and it has many unique features that other Roth IRA accounts do not offer. Wealthfront also has special algorithms that allow that give you the best investment suggestions based on your risk tolerance and the time you have left until retirement.
You also have the choice between 11 asset classes, which allows you to choose between funds and make your portfolio more diverse. You also get an online financial planner that allows you to keep track of your assets and gives you some suggestions for investing in future items.
You have to pay a management fee of 0.25 percent, which is industry standard, so you're not overpaying. If you're holding cash outside your ERA, you will need to open up a cash management account that does not cost you anything extra.
4. E*Trade
E*Trade has many different options for Roth IRAs. You will need to meet the income requirements, which have different choices whether you are a single filer or a joint filer. You also need to make RMDs from the Roth IRA.
You have many different investment choices, including stocks, bonds, options, futures, limited margin, ETFs, and thousands of different mutual funds. You also pay a $0 commission on all options trades, online stock, and ETF.
For most mutual funds, you can also get no load and no transaction fees. There is a $1.00 per bond for online secondary market trades with a $10 minimum and a $250 maximum.
5. Betterment
Betterment is one of the best choices if you want to just pay for a service that will do the portfolio management for you. It's a Robo advisor that can help you decide where to put your funds so that you can focus on other things you have going on in life.
Betterment is not a new Robo advisor; they have been around for years. So, you can trust them with your investments and your portfolio. They offer two main kinds of services, including the digital plan and the premium plan. Betterment makes your portfolio for you so that you can make sure it's meeting all the needs of your financial planning.
Betterment digital plan will charge you 0.25 percent of your assets annually. It also comes with automatic rebalancing and automated tax loss harvesting. You have access to financial planners 24/7 by just messaging them in the app anytime you have concerns or questions.
The premium package has a few more requirements, including the need to deposit $100,000 in your account and pay 0.4 percent in fees. You have unlimited access to certified financial planners, though.
6. Interactive Brokers
An interactive broker is a good choice for traders and professionals. It has advanced trading platforms that are good for all kinds of investors. It gives a $1 commission on trades that are up to 200 shares.
There are also many different pricing options for commissions and trades, with some of the most competitive ones being a per-contract fee of 65 cents. They also have many different options for mutual funds, including more than 17,000 without a transaction fee. You can also trade more than 200 different ETFs commission free. If you choose to go with the lite version of the site's services, you get charged no commissions on stocks or ETFs, which is the same as Schwab and Fidelity.
You can also trade almost anything on Interactive Brokers, including futures, metals, bonds, stocks, and cryptocurrency. You can also access almost every single world market, which makes trading and investing on these platforms one of the best ones possible.
7. Fundrise
Fundrise is one of the newer choices for Roth IRAs but they still have a lot of many different investment options to offer investors. Real estate is one of the most popular investments when it comes to Fundrise. You can also use your real estate investments to invest in your Roth IRA because the dividends are earned tax-free when it comes to real estate.
If you aren't investing in real estate, Fundrise will be less useful to you, but you can still use it. Fundrise works by creating real estate investment trusts which use the investors' money to buy mortgages and real estate. Fundrise requires you to lock in your money to the website before you can withdraw it without a penalty.
You also need an account minimum of $500, making it easy for most investors to open an account. Fundrise has earned an average of 10.1 percent annually since 2014 which is just higher than the 10 percent average from other Roth IRA companies.
8. Vanguard
Vanguard can be the top choice for you if your main goal is to minimize costs. This is especially true for long-term buy-and-hold stock investors. Vanguard is most known for its low-cost mutual funds and its exchange-traded funds. It also now become a brokerage.
Vanguard was first founded because it wanted to be able to help investors take advantage of the stock market even though they might not have a large amount of money to invest. Vanguard offers zero commissions on all stocks and ETF trades. You also get more than 3, 400 mutual funds without a transaction fee.
There are also many different education and planning tools that you can use. Make sure to take advantage of their podcast, videos, and articles that can be found on the website. You can also find tools depending on your financial goals, including college and retirement funds.
9. Merrill Edge
Merrill Edge is owned by Bank of America. It's a great fit for everyone, but especially those who already do banking with Bank of America. They also offer the best choices for those who want to seek customer service care in person rather than calling or using a chat feature online.
They offer many different educational resources e, especially for new investors who might need some help to find advice when it comes to where to put their money. Anytime you need help, you can go into one of their branches and talk to a real person.
All your Bank of America accounts will be integrated into one platform so you can see all your accounts in one place, which is extremely helpful.
10. SoFi Automated Investing
SoFi Automated Investing is great for beginner investors and for investors that are cost-conscious investors. They offer a more hands-off approach since there are automated advisors that can make your portfolio for you and make investment choices based on your portfolio and the information you enter when you make your account.
You are also eligible for all the bonuses on other SoFi products when applicable. Some of the best parts about SoFi are that you get free management and automatic rebalancing. You also get customer support around the clock and access to certified financial planners.
Automatic rebalancing is also part of your account futures. They also have a very low account minimum of only $1 which is much lower than other Roth IRAs. Their expense ratios are only 0.05% which is much lower than that other Roth IRA companies offer.
There is no monthly minimum to be a member and you can take advantage of all their bonuses. You can also get reduced interest on all the SoFi loans, which can grow your relationship with the company.
Since they are a Robo advisor company, you will be able to take advantage of all their online features and Robo advisement for all your investment and portfolio needs.
Summary
It doesn't take very much to get started with a Roth IRA. You just need to make sure you pay attention to the requirements for the Robo advisor or the bank you choose to work with. You also need to make sure you meet the account minimum and that you are contributing enough to make the most out of the account.
You can also open more than one account if you can't decide which is the best Roth IRA for you and you want to take advantage of more than one. You can divide the annual maximum among your accounts as you see the best fit.
---
Ready to start taking advantage of the current opportunities in the real estate market?
Click the banner below to take a 90-minute online training class and get started learning how to invest in today's real estate market!