With the first half of the year nearly in the books, the best stocks to buy now aren't what they were just six months ago. Investors on Wall Street have been confronted with new challenges that will test their patience and understanding. Most notably, the ramifications of stimulating the economy to offset the impact of the pandemic are starting to accumulate. Years of government payouts and supply chain issues have resulted in more inflation than the Fed is willing to accept.
According to the Bureau of Labor Statistics, the Consumer Price Index (an indicator that tracks the average change over time in the prices paid by urban consumers for a market basket of consumer goods and services) rose 7.0% in one year. Buying power has been diminished, and the Fed has already increased interest rates to combat inflation.
While the impending interest rate hikes aren't sneaking up on anyone, they are altering the entire investing landscape. In particular, higher borrowing costs have led to an exodus out of high-growth tech companies with little to no revenue. Investors are more inclined to trade speculative earnings for value plays, as evidenced by the violent drop in the NASDAQ throughout most of 2022.
Established companies with legitimate earnings will be more likely to shelter investments from volatility, hence the rotation into value. However, broader market selloffs are starting to look overdone. Many promising companies in each of the major indices are now trading well below their 52-week highs. As a result of the disruption, long-term investors may be able to turn some of the casualties of the downturn into the best stocks to buy right now. While value plays will help hedge against volatility in a rising interest rate environment, the latest decline in some of today's best companies may represent an opportunity to initiate a new position in high-growth equities.
The best stocks to buy now are directly correlated to the Fed's decision to increase interest rates. Consequently, the higher-rate environment won't treat every company similarly. Today's economy will certainly serve as a catalyst for some companies and an obstacle for many more. Therefore, we have compiled a list of the companies that should benefit from today's trends and outperform the broader market indices over the next five to 10 years.
Best Stock To Buy This Week (05/18/2022)
Microsoft Corporation (NASDAQ: MSFT) looks like one of the best stocks to buy today for several reasons. Not only is Microsoft currently one of five companies in the entire world to have eclipsed the elusive trillion-dollar market cap, but the multinational technology corporation is trading at a price not seen since this time last year. With investors able to pick up shares just above the company's 52-week low, Microsoft's already attractive risk/reward profile is more attractive than ever. All things considered, Microsoft is one of the greatest companies on the planet whose price multiple is trading at a discount relative to its future potential.
Microsoft, along with the entire Nasdaq index, has had a rough year. Dating back to the fourth quarter of last year, in fact, Microsoft has lost about 25% of its value after reaching an all-time high of $349. The decline is directly correlated to indiscriminate selling in the face of inflation. As the Fed increases benchmark interest rates, borrowing costs eat into future profits for tech companies of all sizes, from small IPOs to stalwarts like Microsoft.
It is worth noting, however, that Microsoft remains in a class of its own. While shares are down about $95 from their November highs, Microsoft appears to be firing on all cylinders. Or, as CFO Amy Hood puts it, "We expect to close [fiscal 2022], even in a more complex macro environment, with the same consistency we have delivered through the year, with strong revenue growth, share gains, and improved operating margins."
Hood remains confident in Microsoft's future, and so should investors. If for nothing else, Microsoft has a trip up its sleeve: Azure. As part of Microsoft's Intelligent Cloud segment, Azure has rapidly become the company's largest revenue driver. Microsoft's Intelligent Cloud segment now accounts for $54 billion of the company's $146 billion in total revenue during the first three quarters of fiscal 2022. On its way to representing more than a third of Microsoft's total revenue, Azure has grown 27% year over year. To put things into perspective, Microsoft's entire business has grown 20% year over year.
While Azure currently generates a considerable amount of revenue for Microsoft, the platform's real potential lies in the future. If for nothing else, cloud computing is in its early stages and expected to grow exponentially. Early estimates are calling for the entire cloud industry to reach a market cap of more than $1.5 trillion annually by 2030, which would more than triple today's market cap of $483 billion. As a leader in the cloud computing industry, it's feasible for Azure to capture a large portion of the upcoming market share.
The thesis on Microsoft is relatively simple: the company trades at a discount relative to where it was nearly a year ago and its prospects have never been brighter. Having generated $9.58 in earnings per share on a trailing-12-month basis, Microsoft now trades at a price-to-earnings multiple of 27, which is only slightly higher than the Nasdaq-100 index; that means Microsoft's valuation is roughly in line with 100 of the largest non-financial companies listed on the Nasdaq.
From a pure valuation standpoint, Microsoft looks like one of the best stocks to invest in right now. However, the secular tailwinds made possible by Azure suggest Microsoft is well-positioned to be a leading player in the disruptive cloud industry. With trillions in market cap up for grabs, today's surpassed share price makes Microsoft look like one of the best stocks to buy now and hold forever.
Top 10 Stocks To Buy Right Now
It needs to be made abundantly clear: There is no such thing as "the best stock to invest in." Stocks for beginners and veterans will vary based on individual needs. Even today's best stocks to invest in aren't guaranteed to play out as many predict. Market volatility has a way of humbling even the top 10 stocks to buy right now.
Nonetheless, now is an interesting time for the stock market. Quality companies have been undervalued while unprofitable, new entrants to Wall Street are extremely overvalued; there's no making sense of a lot of what's going on. That said, some equities have managed to navigate the market better than the rest of their counterparts.
Again, there's no such thing as a perfect stock. However, these are the top 10 best stocks to buy now:
---
[ Want to learn what Active vs. Passive Income looks like for stock investors like you? Find out how you can take advantage of Passive Stock Investing in our FREE webinar! ]
---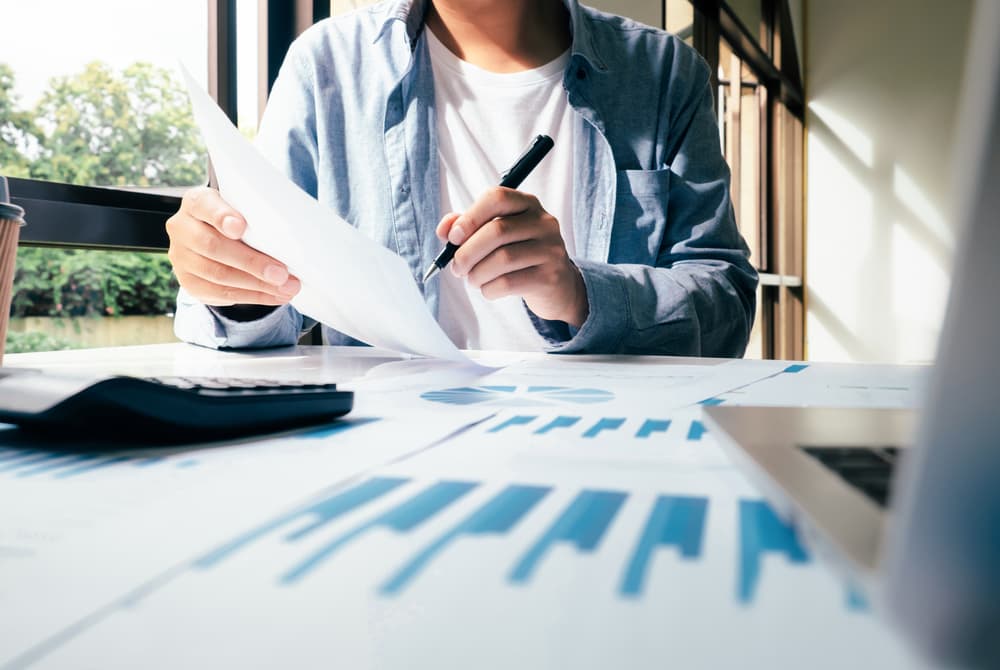 1. Intuitive Surgical, Inc.
Intuitive Surgical is a medical device company that specializes in the advent of technologies related to minimally invasive surgeries. With the help of advanced robotic systems, end-to-end learning, and a variety of value-added services, Intuitive Surgical may simultaneously increase the number of successfully performed surgeries and decrease the amount of time patients spend in hospitals and the complications they encounter. The critical role ISRG plays in the healthcare industry, combined with recent market action, has made Intuitive Surgical one of the top 10 best stocks to buy now.
The cornerstone of Intuitive Surgical's success is arguably the innovative line of Da Vinci Surgical Systems. The latest installments of their robotic surgery tools carry on the tradition of advancing minimally invasive surgery across a broad spectrum of surgical procedures. In making surgeries safer and more effective, Da Vinci Surgical Systems have been used in more than 8.5 million procedures across 67 countries.
With an 80% market share, Intuitive Surgical's position as a leader in the medical device industry has created a wide moat with plenty of room for growth. In the company's latest earnings report, revenue increased 15.1% year over year to $1.49 billion in the first quarter of 2022. In addition to growing revenue, Intuitive Surgical also increased its streams. Specifically, the company shipped more machines than in recent quarters. The increase shows ISRG's ability to grow in a challenging market where COVID-19 continues to postpone surgeries.
Perhaps even more impressively, Intuitive Surgical boasts a pristine balance sheet. Thanks—in large part—to a net margin of 25% under generally accepted accounting principles (GAAP), Intuitive Surgical ended last year with $8.6 billion in cash and cash equivalents.
Despite the recent success, however, shares of ISRG are down 55% from the 52-week high they reached at the end of last year. The drop is largely the result of a rotation out of tech towards value companies that are more insulated from rising interest rates; however, COVID-19 isn't without blame. As the Omicron variant spread like wildfire, many surgeries were postponed. With fewer surgeries performed in the wake of the pandemic, ISRG has been held back from realizing its full potential.
Even though procedures grew, the pandemic is reigning in revenue potential. That said, the majority of the company's sales were generated from instruments and accessories. As the light at the end of the pandemic tunnel grows brighter, recurring revenue from individual procedures will make up a greater portion of overall revenues and increase the company's growth prospects both domestically and abroad. After all, the revenue from postponed procedures is most likely not going away, and instead, revenues will be pushed back, making today's prices look like a bargain.
As one of the best stocks to invest in now, Intuitive Surgical's latest drop should allow long-term investors to accumulate shares of a great business; not on company weakness, but rather overall market weakness.
2. Norwegian Cruise Line Holdings Ltd.
One of the best stocks to buy right now is Norwegian Cruise Lines. As the leader in a beaten-down cruise sector and an integral component of a travel industry with unparalleled pent-up demand, Norwegian may be on the precipice of a breakout. Not only has the cruise ship operator been suppressed for more than two years, but the CDC is expected to ease regulations, and the travel industry is expected to have a record-breaking summer.
Despite fears of an impending recession, savings accounts in America have never been bigger, and households have never been more eager to take a vacation. Nearly all of the other premier travel companies are forecasting a great year, and there's no reason to think Norwegian can't do the same.
The bull case for Norwegian Cruise Line is relatively simple: shares look too cheap for a company with so many tailwinds at its back. That's not to say there aren't concerns, however. After all, the company took on a lot of debt throughout the pandemic to maintain its non-performing fleet. In its most recent earnings report, the company acknowledged a much wider-than-anticipated loss onset by the numerous variants of COVID-19 that stalled the entire country. Whereas Wall Street was expecting Norwegian to report a loss of $1.69 per share, the company recorded a loss of $1.95 a share.
There's no doubt about it: cruise line operators were arguably the worst performers over the course of the pandemic. CDC regulations kept cruise ships from sailing altogether, completely stalling the multibillion dollar industry. At the same time, an absurd amount of money was required to keep fleets operational in the event regulations were lifted. As a result, shares are now trading well below the company's pre-pandemic valuation.
Years of headwinds have caused shares of Norwegian to drop considerably, and rightfully so. However, the company appears to have weathered the worst of the storm. Losses are expected to be reported until its fleet is completely operational, which may be as early as this spring. Barring any setbacks, Norwegian will be back to full strength at a time when the travel industry is booming.
According to Norwegian's latest earnings report, underlying consumer demand highlights confidence in the cruise industry moving forward. Net booking volume is accelerating and expected to surpass pre-pandemic levels. In fact, 2023 looks like it will be a record-breaking year for the company. Perhaps even more importantly, Norwegian has the pricing power to survive in the event of a recession, especially at a time when more people are expected to spend on travel.
All things considered, few stocks were hit harder by the pandemic than Norwegian Cruise Line. The immediate halting of business operations stranded the company's entire fleet of ships for the better part of two years. Still, no other cruise line operator did more with what they had than NCLH. With some of the best financials in the business, Norwegian should be able to pay off its debts relatively fast and take advantage of a great travel industry. Provided things go according to plan, this could be one of the best stocks to buy now and hold for years.
3. Palo Alto Networks, Inc.
Palo Alto Networks is an American multinational cybersecurity company that has made a name for itself protecting the online infrastructure of some of the biggest companies in the world. With more than 77,000 customers and 95% of today's Fortune 100 companies depending on Palo Alto's secure services, the company's portfolio speaks for itself. Consequently, Palo Alto Networks is a company that more and more businesses are turning to as the need for cybersecurity grows in the twenty-first century.
Palo Alto Networks has already performed admirably for long-term investors. Shares of the cybersecurity company are up more than 871% over the last decade and just recently reached an all-time high as recently as the first quarter of this year. However, despite its recent track record, Palo Alto Networks continues to look like one of the best stocks to buy right now. If for nothing else, the cybersecurity company looks to be the beneficiary of several tailwinds that should help it weather today's volatile market.
Palo Alto Networks looks like one of the few tech stocks positioned to do well in an inflationary environment. With some analysts predicting as many as nine rate hikes initiated by the Federal Reserve over the next year or so, the majority of tech companies are expected to take a hit to their bottom line. It is worth pointing out, however, that Palo Alto Networks looks entirely capable of not only surviving in an inflationary environment, but also thriving.
More investors are expected to allocate their money towards companies like Palo Alto Networks who can increase prices to combat inflation. As the leader in cloud-delivered network security, Palo Alto Networks has pricing power that makes it look attractive when rates are on the rise. At the very least, geopolitical tension has increased demand for the company's services, which should help it offset higher costs. The ability to raise prices in lieu of higher interest rates allows Palo Alto Networks to act as a hedge against inflation for patient investors.
While Palo Alto Networks looks like one of the best stocks to buy in 2022, it's also easy to argue for its long-term prospects. As the globe grows increasingly dependent on the cloud and internet services, the need for cybersecurity increases exponentially. In a recent earnings report, the company gave guidance for growth rates upwards of 26% for sales over the duration of 2022. Adjusted free cash flow profit margin is expected to rest somewhere between 32% and 33% above the previous period last year. In the event Palo Alto Networks is able to meet their own expectations, the company is currently trading for 31 times current-year free cash flow.
That's not to say Palo Alto Networks is a cheap stock, but rather that its current price looks like a great deal when you consider all of the tailwinds working in its favor. The need for cyber security will only grow as we become more dependent on the cloud, and tensions in Ukraine are speeding up the adoption of cybersecurity for small to midsize companies on a global scale.
4. Shopify Inc.
Shopify is a Canadian multinational e-commerce company which specializes in connecting merchants to customers on a global scale. Most notably, however, Shopify lives up to its name; it provides businesses of every size with the tools they need to thrive in an ever-increasing digital marketplace. As diverse as it is versatile, Shopify's platform can simultaneously provide merchants with a means to operate an online store, collect payments, advertise goods and services, ship orders, and more. Simply put, Shopify gives businesses everything they could possibly need to operate online.
Not surprisingly, Shopify's position in the e-commerce industry has made it one of the best stops to buy over the course of the pandemic. As lockdowns ensued and more people turned to online shopping, Shopify thrived. So much so, in fact, that shares of the e-commerce platform increased from about $416 when the pandemic was declared a global emergency to their all-time high of $1,762 as recently as the fourth quarter of last year. Revenue increased at a blistering pace, which left investors wondering how high the stock could really go.
However, it is worth noting, that shares are down nearly fifty percent following the company's fourth quarter earnings report on February 16. The decrease may be primarily attributed to less-than-perfect forward-looking projections. Specifically, management expects "year-over-year revenue growth to be lower in the first quarter of 2022 and highest in the fourth quarter of 2022." Management added fuel to the selloff when they said they didn't expect COVID-19 to trigger as much acceleration as it had in the past. In other words, the pandemic appears to have pulled a lot of business forward.
The threat of tempered revenue growth caused shares to drop from $889 to $722 overnight, and even more over the following months. While it's too early to tell for sure, it appears as if the market has overreacted. Slower revenue growth rates aren't necessarily a good thing, but it's important to look at what transpired last quarter with some added context.
In the last two years, Shopify's revenue has grown 86.0% and 57.0%, respectively. Shopify was a clear beneficiary of the stay-at-home trends created by the pandemic. As a result, it would be unfair to assume revenue growth would persist on the same line with pandemic coming to an end.
In the quarter, revenue from merchant solutions reached $1.03 billion, up 47.0% from the previous quarter. In the same call, management acknowledged subscription revenues increased 26.0%, up to $351.2 million. For all intents and purposes, Shopify had a great quarter. However, the short-minded market saw fit to take the company's share price down nearly twenty percent.
That's an important distinction to make: Wall Street can only react to the forecasted drop in revenue. With an already expensive valuation, it only made sense for investors to sell when revenue wasn't expected to maintain its momentum. However, the pandemic inflated previous revenue reports, and Shopify has several tailwinds working in its favor.
As the adoption of e-commerce continues to grow, Shopify's suite of online tools will become increasingly valuable. Already a household name for small businesses across the country, Shopify accounts for approximately 10.0% of all e-commerce sales in the United States, trailing only Amazon. Now, cross-reference that metric with the fact that e-commerce represents a mere 13.0% of retail sales in the country, and it becomes easy to see why Shopify can become a long-term winner.
If that wasn't enough, Shopify is expanding its efforts to grow in international markets. Most notably, Shopify partnered with JD.com, one of China's largest e-commerce platforms. The move will allow merchants to set up shop on JD's platform using Shopify's products. Growing their presence in one of the largest e-commerce countries in the world gives Shopify unfettered optionality, and should put any concerns of slowing revenue growth to rest.
Shopify is a true leader in the e-commerce sector. As a result, the stock is highly valued. However, the latest drop in price makes the risk/reward profile a lot more attractive. With years of promising tailwinds, in fact, Shopify looks like one of the best stocks to buy now.
5. PayPal Holdings, Inc.
PayPal is a multinational financial technology company that grants merchants and customers access to a digital payments platform on a global scale. In its simplest form, PayPal serves as an electronic alternative to traditional cash transactions. With both feet firmly planted in both the technology and financial spaces, PayPal is what's known as a fintech company. In fact, PayPal helped coin the term "fintech" and remains a leader in the industry.
PayPal has amassed more than 325 million active account holders across 200 different markets around the globe. However, it is important to note that PayPal didn't IPO as its own public company until 2015, when it spun out of eBay. That's an important distinction to make, as the split still appears to be weighing on the company. Even though it was seven years ago, PayPal is still in the process of severing ties with eBay, which was reflected on the latest earnings report.
In the fourth quarter of last year, PayPal reported $6.9 billion in revenue, up 13% year over year. The increase was less than investors had grown accustomed to, and can partially be contributed to tempering business with eBay. In fact, if you exclude the business down with eBay, PayPal actually grew its revenue by 22% year over year. The lingering connection to eBay is actually making PayPal's growth look slower than it should.
In addition to the diminishing association with eBay, PayPal noted that it expects the growth of net active users to slow. Compounding the issue, PayPal also noted it would be shifting its priorities from growing its user base to increasing engagement. As a result, Wall Street's aversion to change and headwinds onset by its association with eBay caused shares to drop from their mid-2021 high of $310.16 to where they are today: around $90.71. Shares continue to head lower in 2022, but the selloff looks more than overdone.
Shares are now trading at the same level as they were in the first part of 2019, despite having added hundreds of millions of active account holders. At the very least, PayPal is a great company trading at a significant discount, relative to where it was last year. From a more technical perspective, PayPal's 1.73x PEG ratio means it is trading at a discount compared to its peers.
There is no doubt about it: PayPal looks like a cheap stock at the moment. However, upon closer look, the discount appears to be a miscalculation made by Wall Street. If for nothing else, the headwinds pulling share prices down appear to be micro in nature, and the long-term thesis remains intact. Investors with long-term investment horizons should see today's price weakness as an opportunity to add one of today's best stocks to buy.
[ Ready to take the next step in your real estate education? Learn how to get started in real estate investing by attending our FREE online real estate class. ]
6. Netflix, Inc.
On the surface, Netflix is an entertainment and production company which has become synonymous with households across the globe. Beneath the surface, however, Netflix is credited with turning the antiquated equation of physical media into the streaming empire we know today. With somewhere in the neighborhood of 222 million subscribers, Netflix has enjoyed enormous success in its more than two decades of operation.
Since going public in 2002, Netflix has been one of the best stocks to invest in on Wall Street. In the fourth quarter of last year, tailwinds produced by the pandemic allowed Netflix to reach an all-time high of $700.99. Since then, however, Netflix has done nothing but decline. The initial drop from all-time highs was onset by a broader tech selloff. When the Federal Reserve announced it would increase interest rates to combat inflation, any company associated with his growth or technology took a hit. Investors traded tech stocks for safe commodities with defensive balance sheets.
Netflix started selling off incrementally, through no fault of its own. Investors simply wanted out of tech in an inflationary environment. However, Netflix's latest quarterly report compounded fears in the worst way possible. Upon reporting first quarter numbers, Netflix shares dropped precipitously in the wake of poor subscriber growth. In fact, the streaming giant actually lost about 200,000 subscribers in a period it expected to add 2.5 million. The earnings miss dropped shares from about $348 to $226 overnight. Year-to-date, Netflix is one of the worst performing stocks on the NASDAQ. Shares are now trading at a level they haven't seen since the end of 2017.
The latest decline has brought Netflix's valuation down to earth, which may be a good thing for investors. With a PEG rate of 1.54x, the streaming giant is fairly valued relative to its industry peers who share a median PEG ratio of 1.61x. The latest reset in valuation may be a blessing in disguise, as Netflix is starting to look like one of the best stocks to invest in now; the price has come in a lot, and the company is still performing admirably.
Pricing power has enabled Netflix to increase subscription fees, an invaluable tool in an inflationary market that should help moving forward. Additionally, Netflix has a broad international market it can still tap into. Netflix is investing heavily in local content for a number of regions where it can grow its subscriber base: Europe, the Middle East, Africa, Latin America, and Asia Pacific.
To grow revenue in markets that are already saturated with their service, Netflix announced it will attempt to curb account sharing. Until recently, the streaming service was turning a blind eye to account sharing, suggesting the benefits outweigh the costs. However, it appears as if their previous sentiment regarding shared accounts has changed. Specifically, Netflix is looking to charge higher prices in order for accounts to share across multiple households. Chile, Peru, and Costa Rica will serve as the first proving grounds for the new subscription model, but it could easily expand to other markets if it succeeds.
If Netflix can generate new subscribers in already saturated markets from this new idea, the previous guidance issue will be a temporary blip. Consequently, the latest selloff will be nothing more than a buying opportunity for timely investors. With a more tolerable earnings multiple than in years past and a number of potential tailwinds at its back, Netflix looks like one of the best stocks to buy now.
7. The Walt Disney Company
The Walt Disney Company needs no introduction; it's one of the most well-known companies on the face of the earth with perhaps the most valuable intellectual property (IP) ever created. Known primarily as an entertainment company, Disney has become an integral component to the lives of millions of people the world over. Despite its position as one of the world's most beloved companies, Disney's stock price has languished for more than a year.
Exactly 12 months ago, shares of Disney were trading around their all-time high, just shy of $200. Today, shares are trading around $112, or well below their peak last year. The drop is due primarily to two factors: the lingering impact of the Coronavirus suppressing in-person business and lower-than-expected streaming numbers associated with Disney+. To make matters worse, Netflix's latest earnings report is weighing heavily on other streaming services.
It is worth noting that the two major obstacles holding Disney shares back over the past year are merely short-term headwinds. That's not to downplay the impact COVID-19 has had on the lives of everyone around the globe or the economy as a whole, but rather to suggest the worst may be behind us. If for nothing else, "The Great Reopening" looks more likely to happen with each passing day. Barring any significant setbacks or a new variant, the economy looks poised to return to full speed, and Disney should benefit from one of the busiest travel seasons the world has ever seen.
To be fair, Disney has yet to release its first quarter earnings report and forecast, but it is growing more and more apparent that the travel industry is starting to fire on all cylinders. As perhaps the most telling indicator of pent-up demand in the travel industry, Delta Air Lines kicked off earnings season with a bang. Not only did the airline lose less money than Wall Street expected, but it confirmed something we already knew: demand for travel is stronger than ever.
Of course, Disney isn't an airline, but Delta's earnings report suggests travel is coming back in a big way. The willingness to travel is growing, and Disney will undoubtedly benefit from the eventual reopening of the economy. In particular, Disney has used the last two years to develop new technologies, attractions, and premium offerings which should bolster earnings. It is becoming safer and safer to assume more people will be spending more money at Disney resorts as the year progresses.
In addition to the return of travel, Disney is starting to look like a great hedge against an unpredictable economy. Whereas unprofitable, high-growth tech stocks are falling out of favor in today's inflationary environment, Disney looks more than capable of thriving. Disney possesses the pricing power and brand loyalty to maintain the type of profitability investors like to see. Perhaps even more importantly, Disney's current valuation should attract more investors who are looking to mitigate risk in their portfolios.
All things considered, Disney's 1.61x PEG (price-to-earnings growth) ratio isn't cheap, but it does seem to fail to account for the multiple tailwinds lining up at the company's back. Shares of Disney are trading at a significant discount relative to last year and the world looks more ready than ever to travel. With Disney resorts representing the pinnacle of family travel, there's no reason to believe this summer won't be a major revenue catalyst for the company. As a result, Disney looks like one of the best stocks to buy now; both its long-term and short-term prospects look too encouraging to ignore. At their current level, it may only be a matter of time until shares of Disney test new highs again.
8. CrowdStrike Holdings, Inc.
While not a name many people outside of Wall Street or major corporations are familiar with, CrowdStrike is a name that deserves to be on every investor's radar. If for nothing else, CrowdStrike provides an invaluable service which increases in utility as technology becomes progressively integrated into our daily lives: cybersecurity.
More specifically, CrowdStrike's unique Falcon platform provides cloud-delivered solutions for endpoint and cloud workload protection. The company's ability to secure online platforms has granted it the ability to take advantage of several tailwinds, not the least of which are expected to last decades, if not forever. As a result, CrowdStrike isn't just a great long-term play; it's one of the best stocks to invest in.
The unique convergence of several factors has made CrowdStrike a timely opportunity for today's investors. Most notably, however, the latest tech selloff has made CrowdStrike's incredibly high valuation much more palpable. With investors abandoning high-growth tech stocks in favor of value plays that can survive in an inflationary environment, the entire tech sector has been beaten down for the better part of 2022, and CrowdStrike is no exception.
Through no fault of its own, CrowdStrike is trading well below its November 52-week high. Shares have faced downward pressure for the better part of six months because of overall market sentiment. That's not to say CrowdStrike wasn't due for a correction; even after the slide CRWD boasts a lofty valuation. With a price-to-sales ratio of 32.38x, shares of CrowdStrike are some of the most expensive in the software industry.
There's no doubt about it: CrowdStrike is trading at an incredibly expensive valuation, but is common for the best stocks to buy in today's market to demand a premium. CrowdStrike is the industry leader in a field that's growing more important with each passing day. Our reliance on the internet has increased the need for cybersecurity, as evidenced by the latest transgressions taking place in Ukraine. With tension mounting on a global scale, the threat of cyber attacks is more likely than ever. Cyberattacks have already hit businesses of every size in recent history, and growing tensions between global leaders suggest the need for cybersecurity will only grow in the next few decades.
CrowdStrike's unparalleled ability to protect sensitive data means its services will only grow more necessary as our dependence on technology increases. According to management, CrowdStrike's market opportunity in 2022 will grow to $55 billion; however, that's just the beginning. Estimates suggest CrowdStrike's market opportunity could reach as high as $116 billion by 2025 because of the tailwinds currently being generated in the cybersecurity sector.
To be perfectly clear, CrowdStrike is an expensive stock, but it's trading at about half the price it was a few months ago. Today's price represents a great opportunity for investors to start a new position in the best cybersecurity company at a time when online protection is more important than ever. That said, long-term investors could experience some short-term volatility, but patience will likely pay off. CrowdStrike looks like a long-term winner, and its current price makes it one of the best stocks to buy right now.
9. Airbnb, Inc.
Airbnb, together with its subsidiaries, owns and operates an online marketplace specifically designed to facilitate lodging and experiences. Airbnb is a digital platform that enables anyone with a living space to rent out their accommodations. Subsequently, Airbnb connects these "hosts" to guests looking for a place to stay. At its pinnacle, however, Airbnb is quickly becoming a leading disruptor in the multi-billion-dollar travel and leisure industry. With so much potential lying in the wind, Airbnb looks like one of the best stocks to buy now.
While past earnings reports suggest Airbnb is well on its way to becoming a major player in the travel and leisure industry, the global pandemic has prevented it from firing on all cylinders for the better part of two years. As the world locked down, so too did peoples' willingness to travel. Not surprisingly, ABNB shares are trading below their 52-week high of $212.58.
Despite global headwinds caused by the pandemic, shares of ABNB appear to carry a high valuation. Due primarily to sharing a direct correlation with today's high-growth tech industry and its obvious potential, Airbnb is trading at a price-to-sales ratio of 16.23x, which makes shares of ABNB look expensive.
To be clear, Airbnb does look expensive relative to its peers. However, investors have grown accustomed to paying a premium for quality, and ABNB is no exception. In its last earnings report, Airbnb increased revenue 70% year over year to $1.51 billion, while analysts were forecasting $1.45 billion. In the same period, net losses were smaller-than-expected.
Strong user metrics supported revenue and net losses. "Heading into peak travel season in Q3 2022, we are seeing substantial demand for summer travel months in EMEA and North America," the company added. "We are also seeing higher than historical demand for Q4, which indicates that consumer confidence to travel remains strong beyond the summer months."
Any way you look at it, Airbnb had a strong quarter, and there's nothing to suggest the company's next earnings report won't continue the trend. If for nothing else, the travel and leisure industry is set to make an impressive comeback. As more and more people grow comfortable traveling and the economy continues to reopen, Airbnb should see an influx of business. Additionally, forecasts suggest Airbnb will continue to take a larger market share of the entire travel and leisure industry.
With leisure travel inevitably set to return, Airbnb looks like one of the best stocks to buy now. The unique convergence of subsiding headwinds and growing tailwinds should serve as a significant catalyst moving forward. As a result, today's prices represent a great opportunity to start a new position in a company that should be able to grow for years, if not decades.
10. Roku, Inc.
One of the best stocks to buy now may be Roku, if for no other reason than promising secular tailwinds. In particular, the exodus away from traditional cable service providers to streaming companies is—and will continue to serve as—a boon to Roku's future prospects.
Known primarily for its suite of physical digital media players, Roku offers its users access to streaming media content from a vast library of online services. In other words, Roku provides the hardware necessary for many TV viewers to tap into their favorite streaming services. On the surface, Roku is simply another means for people watching TV to log onto today's most popular streaming platforms like Netflix and HBO Max. However, beneath the surface, Roku is one of the best stocks to buy now and is in a great position to prosper for years.
The transition away from cable TV and towards streaming services is generating a lot of momentum for Roku. Otherwise known as "cable cutting," more and more households are electing to pay for several streaming services over traditional cable providers. The same trends are currently serving Roku well, as it is one of the leading connected television manufacturers around the globe. The more people who turn to streaming services, the more hardware Roku is likely to sell.
If past trends are any indication, Roku looks like it will be the beneficiary of some impressive long-term trends. Connected television shows no signs of slowing down. As recently as 2014, only 50% of U.S. households owned a connected TV. Last year, connected TVs could be found in at least 82% of homes. There is no denying the rate in which more households are adopting streaming platforms and hardware.
That said, growth in the U.S. is showing signs of slowing down. With 82% of homes already having access to streaming services and platforms, Roku can only do so much more in America. Fortunately, the company has already expressed its intentions of growing internationally. At the time of this writing, Roku already has plans to expand in Europe and Latin America, which would significantly increase its addressable market.
The adoption of connected television is working in Roku's favor, but the company has another trick up its sleeve: advertising. In fact, advertising isn't just a strong revenue driver for Roku; it is the biggest source of top line revenue. Therein lies the real reason Roku looks like one of the best stocks to buy now: platform and advertising revenues made up 81% of the company's total revenue in the latest quarter, and it's expected to serve as the primary catalyst for growth moving forward.
If Roku can put more hardware in homes across the globe, it can significantly increase its ad revenue and share price. Still, Roku has a long way to go and a lot to prove. In particular, the connected TV space is competitive and has some pretty big players in it. Roku will need to compete with the likes of Alphabet, Netflix, HBO Max, and Disney +. However, if Roku is able to maintain and grow market share, today's share price could represent a great bargain for investors willing to exercise patience. If for nothing else, the streaming space is so large that more than one company can prevail.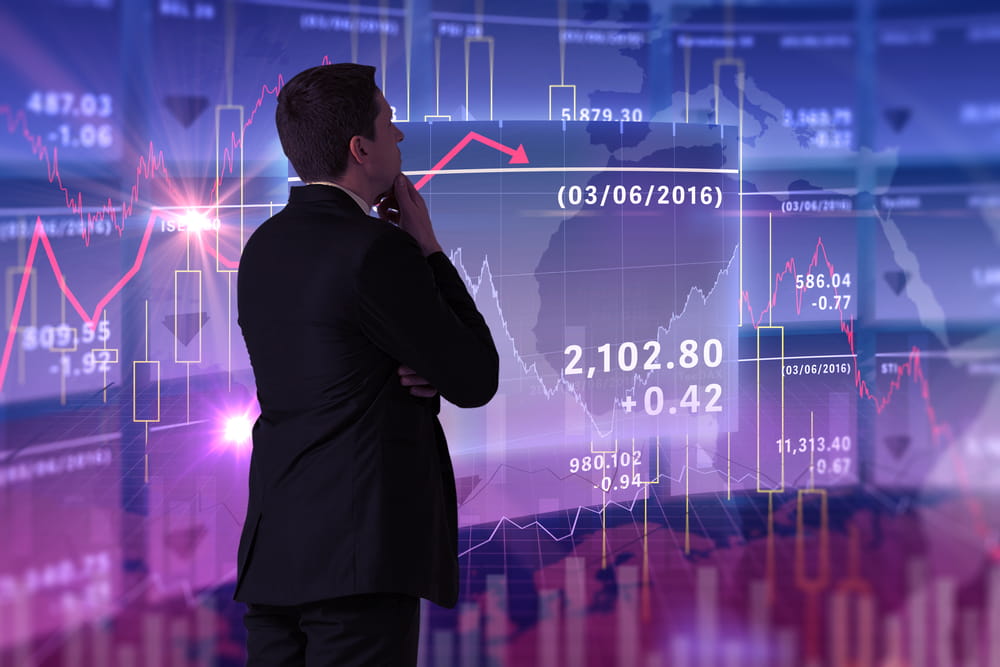 What Are The Best Stocks With The Most Value In 2022?
The threat of looming rate hikes has forced a rotation out of high-growth tech stocks and into value stocks with actual revenues. As a result, many high-quality companies have been sold in an attempt to seek refuge from impending volatility. Even some of today's most promising companies couldn't avoid the downturn, and Meta Platforms, Inc. (NASDAQ: FB) was no exception. The latest "tech selloff" caused shares of Meta Platforms to drop about 86% from their highs in the third quarter of last year. To be clear, the decline was largely the result of a broader market selloff, and less of an indictment on the company itself.
That said, Meta Platforms is one of the few stocks which have jumped after its first quarter earnings report. Investors responded positively to a growth in users that was missing in its previous report. More specifically, Meta Platforms added 50 million users to its suite of apps that include Facebook, Instagram, Messenger, and WhatsApp. The increase surprised investors, who were expecting slower growth, or perhaps even a continuation of user declines. That said, the increase in users was encouraging for a stock that has been beaten down for far too long. It is worth noting, however, that the metrics weighing down Meta are expected to be short-term, and make the social media giant one of the best stocks to buy now.
In addition to being undervalued by today's metrics, few companies boast greater potential than Meta Platforms. For starters, 2.9 billion people are already using one of the company's platforms. The recent increase in daily active users is certainly encouraging for a company that already owns such a significant market share. In the event Meta is able to monetize its users more efficiently, there's no doubt it will remain one of the best stocks to buy now.
More important than Meta Platform's user base, however, is what the company intends to introduce in the future. As its name suggests, Meta Platforms rebranded in an attempt to become the face of the impending metaverse. Not unlike how they built and scaled Facebook, Meta Platforms wants to serve as the foundation of all social interaction in web 3.0. While it's too soon to tell just what the metaverse will turn into, some estimates place the opportunity upwards of $800 billion by 2024; that's just two years away. That, combined with an attractive compound annual growth rate, places FB firmly on the "best stocks to invest in 2022" list.
To be perfectly clear, the metaverse remains highly speculative. However, Meta Platforms' user base and rebranding to focus on web 3.0 is intriguing, especially at today's valuation. Those who start a position today may quickly find out why it's one of the best stocks to buy right now.
What Are The Fastest Growing Stocks In 2022?
The market created in the wake of the pandemic has shifted the balance of power. The teach-friendly NASDAQ, in particular, has experienced significant gains in momentum since the introduction of the Coronavirus. Thanks largely to more people staying at home (and working from home), technology stocks have excelled where brick and mortar businesses have retracted.
Brian Martucci, a professional finance expert at Money Crashers, suggests the pandemic may act as a tailwind for today's fastest-growing stocks. "As long as the pandemic and its economic repercussions remain front and center, expect defensive plays like utility stocks and technology plays (especially those that enable remote work) to outperform the broader market," says Martucci.
The new economy has created some obvious winners in the stock market, but one stock appears to be growing faster than many of its counterparts: Snowflake Inc. (NYSE: SNOW).
The advent of technology has also expedited the need for translating and using data in a post-pandemic world. Snowflake, in particular, has seen its growth prospects increase exponentially as data becomes more valuable in the twenty-first century. Snowflake is best known for being one of 2020's most anticipated IPOs. More specifically, however, Snowflake is a cloud-based data platform that offers an entire platform for individual businesses to consolidate data into valuable metrics which facilitate growth and progression. In other words, Snowflake can take all of the information a company collects and translate it in a meaningful way that promotes future insights. Snowflake builds off the concept of Big Data and allows businesses of every size to benefit from it.
Today, Snowflake's CEO is forecasting $1 billion in revenue for the current fiscal year. However, by the end of the decade, the same CEO is forecasting more than $10 billion in revenue. In other words, Big Data will be one of the biggest industries moving forward, and Snowflake is well-positioned as one of the best stocks to invest in right now.
The Best Stock With The Most Momentum In 2022
The inflationary environment created by the Fed's decision to stimulate the economy for the better part of two years has shifted which stocks have the most momentum. Wall Street has already turned its back on the high-growth technology stocks that have soared since the beginning of the pandemic. Inflation inherently weighs on unprofitable companies. The tech-heavy Nasdaq, for example, has dropped approximately 1,939 points since topping out in the third quarter of last year. The decline has been fairly steady, as investors appear more inclined to favor safer stocks with better valuations.
The exodus out of the technology sector has created tailwinds in several other industries. However, two industries in particular appear to have the most momentum in 2022: travel and energy.
The travel industry is currently preparing for what many assume will be the busiest summer in years. As pandemic restrictions lift and more people grow comfortable getting out of the house, it's safe to assume pent-up demand for travel will boil over as the weather heats up.
The energy sector, on the other hand, has seen many investors flock to it as the crisis in Ukraine grows more severe. In particular, sanctions on Russian gas have made subsequent sources of energy more valuable. Natural gas, in particular, is experiencing a renaissance, as it is growing more apparent the world needs more to cover the loss from Russian sourced pipelines.
The travel and energy sectors have received their own unique catalysts, and investors can use the recent tailwinds to their advantage by adding the following stocks to their portfolios:
Booking Holdings Inc. (NASDAQ: BKNG): As the parent company of popular travel sites like Booking.com and Priceline.com, Booking Holdings is unquestionably one of largest online travel portals. Of course, the company suffered over the course of the pandemic, but it survived the trial by fire with billions in cash on its balance sheets. Today, Booking Holdings can deploy its cash to take advantage of what may be one of the biggest travel seasons ever. Few companies are positioned as well as Booking Holdings to take advantage of pent-up travel demand, making it one of the best stocks to buy now and hold throughout 2022.

Cheniere Energy, Inc. (NYSE: LNG): While there is room for debate, Cheniere may be the best stock with the most momentum in 2022. The liquid natural gas (LNG) exporter has seen its shares increase as much as 36.2% year to date, and upwards of 321% since the pandemic was declared a global emergency. The increase is due largely to the global need for natural gas, but the war in Ukraine has underlined the need to transition away from a dependence on Russian oil. With sanctions preventing many countries from buying Russian commodities, companies like Cheniere will be expected to fill the void. In doing so, Cheniere has simultaneously generated momentum and become one of the best stocks to buy now.
The Best Stocks To Buy And Hold In 2022
The stock market entered into 2022 walking on eggshells, as whispers of interest rate hikes shifted investor sentiment almost overnight. The moment the Federal Reserve announced it would be hiking interest rates to combat inflation served as a catalyst for investors to trade high-growth, unprofitable businesses for their safer counterparts. Higher interest rates will weigh heavier on companies who aren't generating enough cash.
The threat of higher interest rates is shifting the way Wall Street looks at stocks in 2022, and retail investors need to pay attention to the direction sentiment is heading. In particular, the best stocks to invest in at the moment are those which can thrive in an inflationary environment.
Higher interest rates make it more expensive for businesses to operate, and less-profitable businesses will have a harder time producing the cash flow investors want to see. Therefore, the best stocks to buy and hold in 2022 are those with enough pricing power to offset inflation.
There are plenty of good stocks to invest in, but two seem to have separated themselves from the rest of the competition:
Alphabet Inc. (NASDAQ: GOOG): As the parent company of industry leaders like Google and YouTube, Alphabet is positioned to do well in today's inflationary environment. Over the course of last year, Alphabet's total revenue rose 41%, and profits grew 89% from the previous year. Alphabet is generating so much cash that it was able to buy back more than $50 billion in stock. The company is so profitable that it looks like it will not only survive 2022, but also thrive in the newly created inflationary environment. If that wasn't enough, Alphabet is trading at 23 times earnings; that means it is trading well below many other popular consumer staples. If Alphabet were to receive a similar valuation to a company like Microsoft, the stock could theoretically jump 30% based on valuation alone. Even if Wall Street sentiment doesn't change, Alphabet looks like a good bet to outperform the market over 2022.

Adobe Inc. (NASDAQ: ADBE): One of the top stocks to buy now, in order to thrive in today's inflationary environment, is Adobe. As perhaps one of the most widely used software companies in the world, the dependence on Adobe's suite of offerings has generated more than enough cash to survive in 2022. Over the last five years, Adobe has generated $22.7 billion in free cash flow. The company's cash position alone will help it outperform the market, but there's a good chance the money will be used to create more optionality moving forward. Adobe may spend cash to generate more streams of revenue at a time when smaller companies will struggle to stay afloat. Yet, despite looking stronger than ever, shares of Adobe are down more than 21% because of the market's aversion to technology companies. Following the drop, Adobe looks like one of the best stocks to buy right now and hold in 2022.
Summary
Determining the top 10 best stocks to buy now isn't as simple as reading an article and starting a position in a new company five minutes later. In reality, investors must first understand what they want out of their investment portfolio before they even consider investing a dollar in a single stock. Once intentions are disclosed, investors must then take a look at the overall market and determine which stocks will thrive alongside its current trends. The best equities aren't in their current position simply because of each company's performance, but rather because of how well they operate in a specific economic environment. The unique combination of great companies and complimentary macroeconomic conditions will create unparalleled opportunities for patient investors.
When all is said and done, there is no way of knowing the best stocks to buy unless you set a goal. How long is the investing window? Do you prefer passive investments or active investments? What is your risk tolerance? All of these questions, and many more just like them, must be answered before anyone can determine the best stocks to buy.
---
Ready to cashflow your investment portfolio?
Find out how Andy Tanner uses the stock market to generate cash flow with safe, steady investing strategies – no matter what is happening in the overall economy.
Register here for Instant Access to Learn How To Start Stock Investing For Cash Flow, and get started learning how to start a successful investment portfolio today!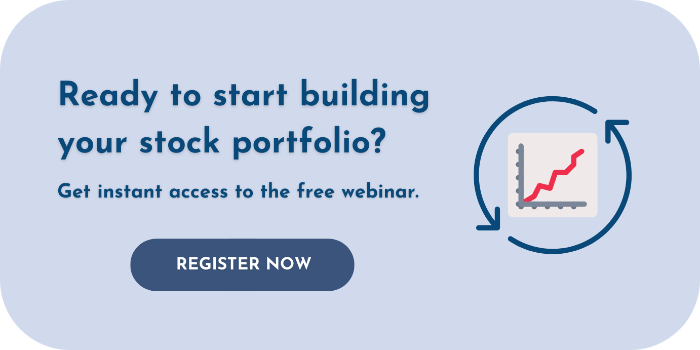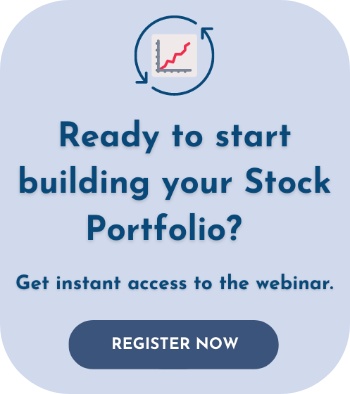 FortuneBuilders is not registered as a securities broker-dealer or an investment adviser with the U.S. Securities and Exchange Commission, the Financial Industry Regulatory Authority ("FINRA"), or any state securities regulatory authority. The information presented is not intended to be used as the sole basis of any investment decisions, nor should it be construed as advice designed to meet the investment needs of any particular investor. Nothing provided shall constitute financial, tax, legal, or accounting advice or individually tailored investment advice. This information is for educational purposes only is not meant to be a solicitation or recommendation to buy, sell, or hold any securities mentioned.