Townhomes and condominiums can share similar qualities, with their differences difficult to discern at times. They both offer the perks of urban living and come in different shapes, sizes and styles. This leads to two questions: what is the difference between a townhouse vs. condo, and which is the better investment? FortuneBuilders takes a deep-dive to find out what makes a condo unique from a townhome and vice versa, plus the pros and cons of each.
What Is A Condominium?
A condominium, or condo for short, is a residential real estate complex consisting of separate units. Each unit is owned by an individual homeowner. Condos typically are not rented out unless the owner chooses to lease their unit privately.
Owners are responsible for the maintenance and repairs of their individual units. They also pay fees to a condo association that are used to maintain common areas, the exterior of the building, and any shared amenities and services.
Types Of Condos
A conventional condo is an individually-owned unit that belongs to a community of other units. These units share some walls, common areas, and amenities.
There are several different types of condos, some of which diverge from this traditional type of condo. Here is an overview:
Timeshare condo: A timeshare is a condo that is used as a second home or for vacation purposes. Several tenants collectively own or lease the timeshare, so it cannot be treated like traditional real estate. Each tenant is allocated a set number of days to use the condo each year. Tenants typically schedule their condo use in advance to avoid conflicts between tenants.

Detached condo: Detached condo homes are unique because they do not share any walls with neighboring units. This has the advantage of being similar to a single-unit detached residence with minimal effort to upkeep exterior areas.

Condo building: A condo building represents a collection of individually-owned units. The building is managed by a condo owners' association that collects fees to maintain common areas, the grounds, exteriors, and shared amenities. Each condo owner may choose to lease their individual unit to a renter if association rules allow it.

Condo development: A residential real estate developer owns the buildings and land of a condo development. Once an individual buyer buys a condo, then the ownership of the individual unit transfers from the developer to the buyer. The key difference between freehold condo developments and other types of condo communities is that a condo owner is responsible for maintaining the interior and exterior of their individual unit.
---
[ Thinking about investing in real estate?
Register to attend a FREE online real estate class
and learn how to get started investing in real estate. ]
---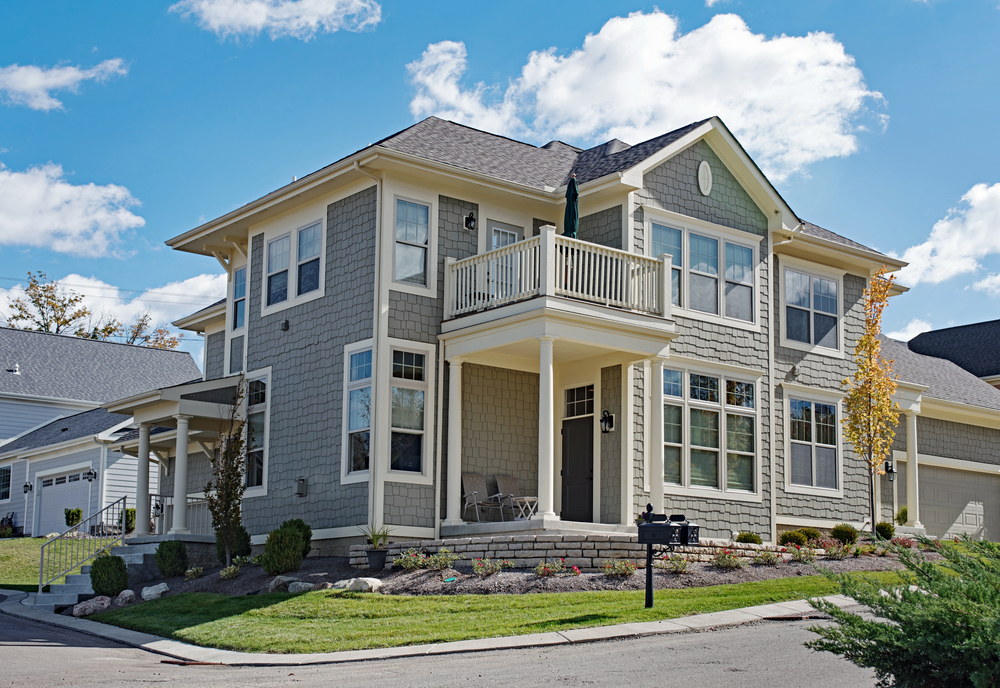 Pros Of Buying A Condo
A homebuyer who buys a condo over a single-family residence often does so because of the affordability, amenities, and promise of less upkeep. Condos aren't the perfect fit for everyone but are great for first-time buyers, empty nesters, seniors, and anyone buying in an expensive area.
Here are the pros of buying a condo:
Amenities: Condominium complexes almost always offer added amenities for residents to enjoy. Possible options include parking garages, gyms, pools, and dog parks. Condo owners pay dues to a condo owners association that maintains these amenities on their behalf.

Maintenance services: Similarly, association fees are used for the maintenance and upkeep of shared areas. Condo owners only have to worry about the interior of their own homes. This can give peace of mind to new homeowners who don't have maintenance experience under their belts, busy professionals, and the elderly.

Affordability: Condos are usually cheaper than single-family homes located in the same area. Although buyers should be careful to factor in condo association fees, the total cost is still cheaper than buying a detached house. If you feel discouraged from buying a home because of the cost, research condo prices in your area to see if they might fit your budget.
Cons Of Buying A Condo
Buying a condo isn't free of potential drawbacks to consider:
Privacy and noise issues: Condos do share some walls and common areas. This means that you are subject to the levels of respect and privacy adhered to by neighbors.

Space: Condos can provide ample space for the right resident. However, a couple buying their starter home might quickly outgrow their condo once they start growing their family. Further, some owners may feel crowded if they prefer access to large outdoor spaces.

Restrictions and fees: Condominiums often require fee payments to an HOA. These fees are used to upkeep common areas and amenities, and can be expensive depending on the complex. As a condo owner, you'll also have to abide by rules and restrictions set by the HOA. For instance, you may not be allowed to rent out your unit, barring you from earning passive income. Be sure to review rates and restrictions before signing on the dotted line.
What Is A Townhouse?
A townhouse is a style of home that features multiple floors and a private entrance. It may also feature a private driveway, garage, backyard, and basement. Townhomes often share at least one wall with neighboring units.
This type of residence is often found in the suburbs and belongs to distinct communities. Newer townhome developments often feature a uniform look. However, older and historic communities often feature more significant variations between units.
A townhouse may or may not belong to a homeowners association (HOA).
Pros Of Buying A Townhouse
Buying a townhouse can sometimes prove to be a smart investment. Here are the benefits associated with buying a townhouse:
Affordable: Townhomes with shared walls are generally less expensive relative to detached single-family homes in the same city. The same can be true when both types of properties feature the same square footage. This can be a great option for homebuyers looking for their starter homes or buyers with restricted budgets.

Easier to maintain: Townhomes belonging to an HOA are easier to maintain. This is because the HOA oversees the maintenance and upkeep of community areas and exteriors.

Amenities: Some townhome communities feature added amenities, such as parks, pools, gyms, and clubhouses that are shared between tenants.

Outdoor space: Many townhomes also feature an outdoor space of some kind, such as a patio or small yard. This can be a great feature for residents with small pets or who prefer to have an outdoor space to entertain.
Cons Of Buying A Townhouse
Buying a townhouse can be a great option in your home search. However, here are some potential cons to consider:
Multiple stories: Townhomes have multiple levels, which isn't always ideal. Vertical living may not be the best option for older residents or residents with small children.

Less privacy, more noise: You will share walls and be in close proximity with some neighbors. This means that you may be subject to increased noise pollution and have less privacy.

HOA rules and fees: Homeowners association rules and fees can be a boon or a bust, based on your perspective. On one hand, belonging to an HOA means that you don't have to worry about upkeep and maintenance and get to enjoy amenities. On the other hand, you must pay expensive fees and abide by rules that may not work for you. Be sure to review the rules to make sure they are not too restrictive and that the fees are used for purposes you agree with.
What Is The Difference Between A Townhouse & A Condo?
Townhomes and condos have similar descriptions and can get easily confused. Here is a refresher. A condo is an individually-owned unit that is in a building or a complex, not unlike an apartment.
A townhome is also individually-owned. It has multiple stories and has its own private entrance. It may even have a private driveway, garage, and backyard space.
Some of the differences between a condo vs. townhouse are more subtle and lie in the details. The following sections provide a breakdown of these differences.
Ownership Differences
A key differentiator between condos and townhomes is ownership. In the case of a condo, the owner only holds the deed to their respective unit. Because condos are a part of a larger building, they do not own the exterior. In contrast, townhome owners hold title to both interior and exterior areas of their abodes.
Responsibility Differences
If you're attempting to choose between buying a condo vs. townhouse, you should ask yourself, "how would my responsibilities differ?"
As the owner of a condo, you're only responsible for the interior of your unit. This means that you must coordinate and pay for any required maintenance, repairs, and upkeep. For instance, if your washing machine were to break down, you would have to call a repair technician, schedule the repair, and pay for it out of pocket. However, let's say the water feature located at the entrance of your complex stops working. The HOA is responsible for getting this fixed.
Townhome owners have added responsibilities when it comes to repairs. They are responsible for both the interior and exterior areas belonging to their individual unit. This includes any maintenance, repairs and upkeep to their home exterior, driveway, and back yard. However, the HOA is still responsible for any common areas that are accessible by all owners in the community.
Financing Differences
It is typically more challenging to finance a condo compared to a townhome. Some factors include the type of loan you're attempting to secure and how you plan to use the property.
The key difference is attributed to the condominium association. The lender will not only scrutinize your finances and intention behind buying a condo, but they will also scrutinize the building and its governing body. This is because the decisions of the association greatly impact the value of your individual unit.
A possible red flag is when the condo association is undergoing a lawsuit or has delinquencies. Lenders may also hesitate to approve a loan application if more than half of the owners are using their units as investment properties. This is likely because owners are more likely to default on their investment property than their primary residence.
Privacy Differences
Both condos and townhouses share at least one wall with a neighbor, however, a townhouse will typically offer more privacy. This is because they more closely resemble a detached home. They may share one or two walls with neighbors, but never above or below. Further, they have private entrances.
In contrast, condos belong to a building or larger complex. Not only do condos owners share large volumes of neighbors, but they may also share walls with neighbors to the left, the right, upstairs, and downstairs. If you opt for a condo but prefer privacy, buy a corner unit if you can.
Restrictions
The number and types of rules to abide by ultimately depend on the HOA of the community. Condos typically have tighter restrictions. This is because condos have more areas that are shared by higher volumes of tenants, thus requiring more oversight to help minimize damage, conflict, and nuisances.
Resale Value
Condos and townhomes have similar resale values, depending on how well units have been maintained.
When it comes to condos, however, owners can only control the upkeep and maintenance of their unit's interior. Townhome owners have a bit more control, as they can maintain their property's interior and exterior. For instance, a townhome owner can control their own curbside appeal. In contrast, a condo owner would be dependent upon their HOA.
Amenities
Although townhomes may have certain amenities within the community, such as a pool and clubhouse, most of the amenities reside with condos.
High-end condo buildings may even offer luxury amenities, such as a rooftop deck, concierge services, coffee shops, exercise studios, and other retail spaces. However, keep in mind that the quality and quantity of amenities can drive up the price of your HOA fees.
---
[ Thinking about investing in real estate?
Register to attend a FREE online real estate class
and learn how to get started investing in real estate. ]
---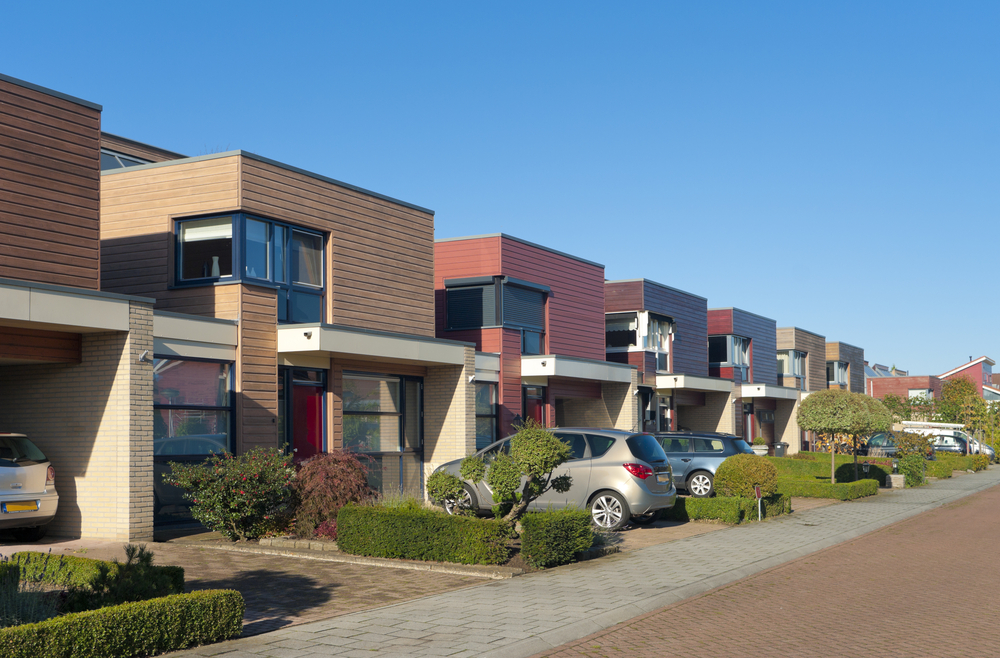 Condo Vs. Townhouse Cost Differences
After weighing several differences, the final decision between investing in a condo vs. townhouse may boil down to cost. Below, you'll find a breakdown of costs and how townhomes and condos compare.
Purchase Price
Between condos and townhomes, one is not inherently more expensive than the other.
The purchase price is often based on the location, quality, and square footage. Based on square footage alone, townhomes would cost more. However, smaller condo units located in expensive urban centers can be just as costly.
It may behoove you to start with the location first and then compare and contrast options second.
HOA Fees
The role of upkeep and intervention is much more prominent for a condo HOA and thus charges higher fees relative to a townhome association. Further, the mix of amenities offered can drive up fees.
Townhome owners have a larger responsibility for upkeep and maintenance and tend to pay less in HOA fees.
However, these are generalizations. Be sure to compare and contrast the fees assessed by the specific associations you're interested in joining before deciding.
Maintenance Costs
HOA fees and maintenance costs play converse roles. One advantage of living in a condo and paying higher HOA fees is having less to maintain. A condo owner only needs to maintain and repair the interior of their unit.
However, a townhome owner has to take care of both the interior and exterior of their residence. While they may enjoy lower fees, they may have a larger outlay to pay for unexpected repairs.
Homeowners Insurance
It tends to be cheaper to insure a condo than a townhouse. This is because the owner only needs to cover the interior of the unit. The condo HOA will have a separate policy that insures common areas and the building exterior.
Summary
Choosing between a condo vs. townhouse can be a difficult investment decision to make. They are similar when it comes to convenience and affordability. However, they can become quite different when you take a closer look. Factors to consider include the cost and restrictions placed by the HOA, privacy, noise, location, square footage, and amenities. At the end of the day, it's best to compare and contrast the details between a condo and townhome association in your local area.
---
Ready to start taking advantage of the current opportunities in the real estate market?
Click the banner below to take a 90-minute online training class and get started learning how to invest in today's real estate market!