Real Estate Investing Courses
Our newest offering, The Ultimate Deal Finder was created to include everything that a new investor would need to ignite their real estate investing education and get started finding deals, fast. Learn about the many systems, tools and resources included in this incredible package: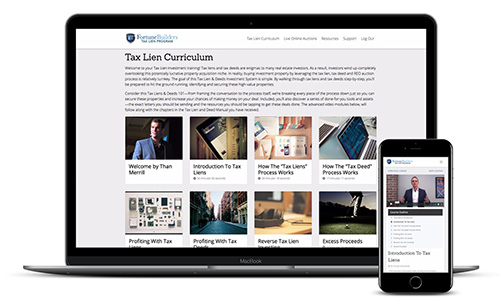 Tax liens and tax deeds are enigmas that have given rise to more questions than answers for the majority of today's real estate investors. As a result, it's not uncommon for investors to overlook their potential, and completely ignore what has developed into a lucrative niche for many.